The football world was blessed with Clarence Seedorf on 1 April 1976. The Dutch legend is considered one of the most successful players in UEFA Champions League history.
In his prime, Seedorf won several awards including being a four-time title winner of the prestigious UEFA Champions League with three different clubs. He might not be mentioned in the same breath as the likes of Zinedine Zidane, Andrea Pirlo or even Steven Gerrard, but the Dutchman was one of the finest midfielders of his time.
Clarence Seedorf's Style of Play
He was a midfield maestro and a dynamic player. Although he was utilized as an attacking midfielder at Real Madrid he took a deeper role at the heart of AC Milan's midfield.
"Emotions, memories – more good than bad, fortunately," Seedorf once said as he reflected on competitions he had been a part of.
"Great moments of entertainment, great football, unforgettable evenings. I think that's what it's all about: experience, emotions and the special touch that the Champions League brings on and off the field."
Let's take a look at Seedorf's career timeline 
Ajax 
Clarence is a product of the Ajax academy and became the club's youngest ever Eredivisie player when he made his debut in 1992 at the age of 16.
He was welcomed to the side that featured Ajax's Golden generation with such great players as Edwin van der Sar, Frank Rijkaard, Finidi George, Ronald de Boer Frank de Boer, Marc Overmars and Edgar Davids.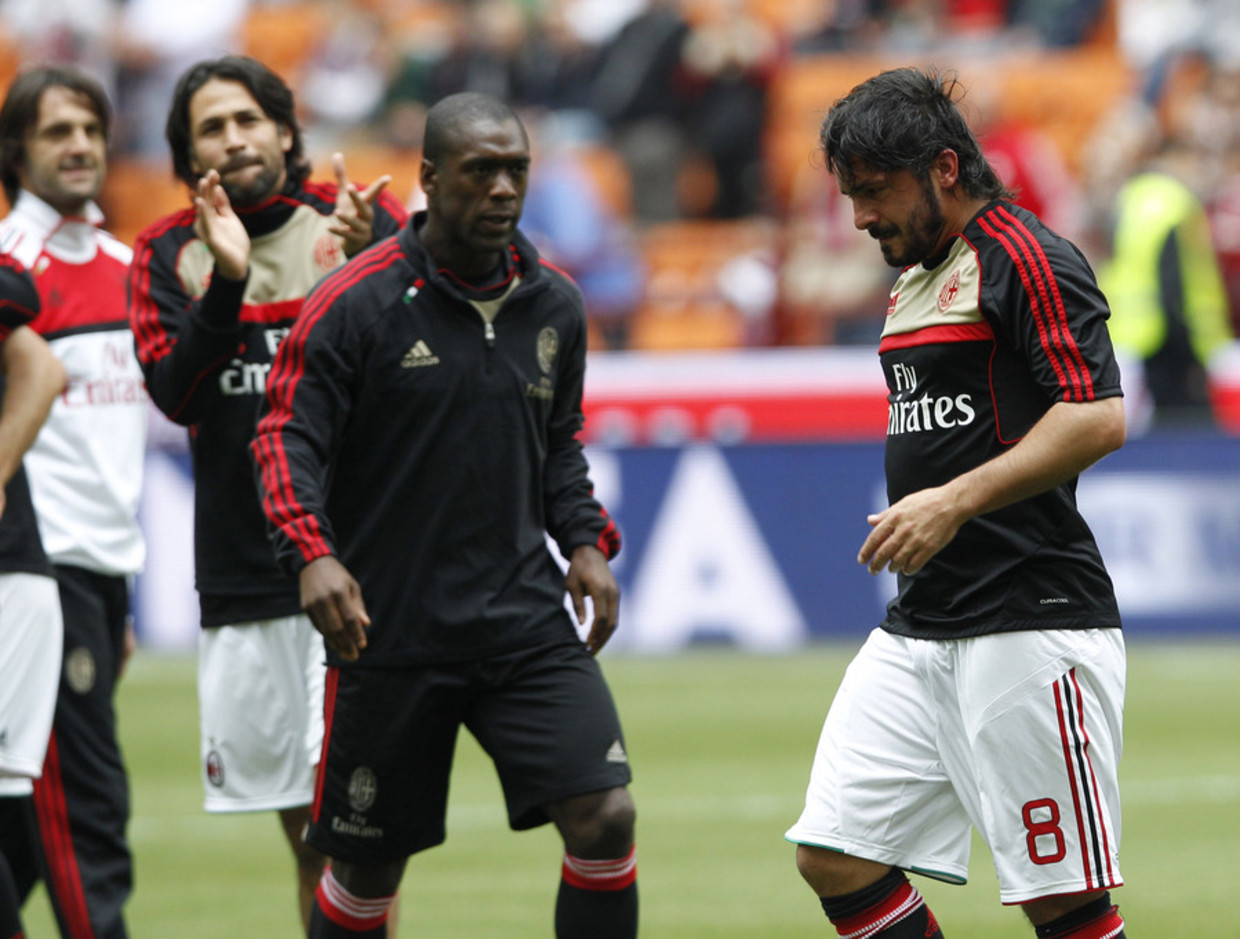 The side peaked in the 1994/95 season when they beat reigning European champions AC Milan in Vienna, in what was Seedorf's first unforgettable European night.
Patrick Kluivert was the star of the night as his late goal was enough to down the Italians 1-0.
Real Madrid 
Seedorf left Ajax after the victorious night in Vienna, heading to Italy with Sampdoria. He only spent a single season before Real Madrid signed him up. He lifted his second continental title in the 1997/98 season as Madrid beat Juventus 1-0 to finally lay hands on the title after 32 years. This was his second unforgettable night in Europe.
Inter Milan /AC Milan 
His journey across Europe continued as he headed to Italy again, this time with Inter Milan. His talent attracted city rivals AC Milan, who plucked him in 2002.
He would spend the following 10 years at the Italian giants, leading them to numerous titles including two Champions League crowns.
His first came in 2002 as they beat Juventus 3-2 on penalties, even though he missed his spot-kick.
Interestingly, he met and eliminated his former sides Real Madrid, Ajax, and Inter Milan on the way to the finals.
He would strike gold for the second time in 2007 as AC Milan lifted their seventh continental title by beating Liverpool 2-1 in Athens; avenging their 2005 loss to the English side.